Top Ten Tuesday was created by The Broke and the Bookish in June of 2010 and was moved to That Artsy Reader Girl in January of 2018!
---
So far, I've read two of his series (The Broken Empire and Red Queen's War) and I'm in the middle of reading — although it's on pause because I need to read it all in one go — his Book of the Ancestor series. Either way, he blows me away with his characters and worlds. Always an auto-buy author.
I know that Mackenzi is getting a lot of heat right now. You'll actually be able to read my take on her latest book, The Madness Blooms, tomorrow. I've really enjoyed her books and she's definitely an author I'll keep buying.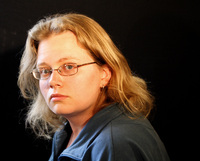 I've only read her Wayward Children series and Middlegame, but I will 10000% keep reading her books! They're fantastic and always so imaginative. I just have a lot of catching up to do.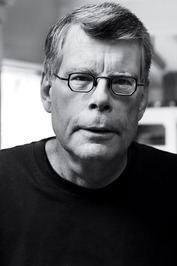 King is really hit or miss with me, but, more often than not, I like him. I can only think of a couple of books I didn't like and I just have learned to avoid his short story collections. Still an author I'll be reading and buying until the end.
She's a fantastic local author for me! I loved her debut, Sea Witch, and I'm eagerly anticipating the sequel and, basically, everything else she's coming out with in the near future.
Her first book isn't even published yet, although I had a chance to read the ARC, and I can tell that Erin Craig is going to be a new favorite author. I'm definitely going to add her to my auto-buy list.
Yep. I'll read anything she writes. I love her to pieces because both of her books have emotionally destroyed me. Never fails to impress me.
Earlier this year, I read and loved The Luminous Dead which was her debut. So. Damn. Good. I'll be reading more of her in the future!
I decided to delve into her Wayfarer's series and I loved it. Totally will be reading more of her stuff when she publishes more. It impressed me and showed me how great sci-fi can be.
Last, but not least, is this author. She's fantastic. I absolutely adored reading The Astonishing Color of After. It broke me and it built me back up. I'll be reading whatever else she publishes. You can count on that.
---

Have you read any of these authors?
Do we share any on this list?