4/5
CW: PTSD and drug addiction
A Study in Charlotte – 4.5/5
The Last of August – 4/5
When I started this book, I was dead certain that this would be my favorite book out of the whole series.
Why?
Because it had alternating chapters and I could get Charlotte's perspective!!!!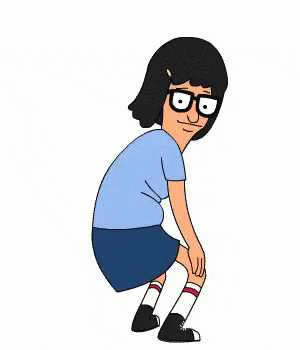 Now, don't get me wrong. I like Jamie. I think he's a solid Watson (no shit, right?) but my heart will always be with Charlotte. To know more about that, totally check out my review of the first book if you haven't read it already!
But, I was super pumped and I lived for Charlotte's perspective. I loved learning more about her past, especially with how she was raised and the things that she personally went through. I also loved reading her dealing with past addiction and the aftermath of the last book. It was just so great. If it had just been that, it probably would have been rated higher.
However, we also had the "present" that was all Jamie. As I said, I like him. I just don't love his perspective. I appreciated the PTSD rep from him since, thus far, it's been a female view of PTSD from Charlotte, but I had a hard time getting into the mystery that was presented in the book.
For about 50% of the book, there was no mystery going on. Then, all of a sudden, it all connected with what Charlotte was doing and what Jamie was doing. Now, I didn't love the intersection. I totally gasped at the reveal that was around 70%, but it just didn't click for me and I found the ending a bit lackluster for that reason.
There are two things that I'm just getting tired of from this series. Both are kind of spoiler-y, so watch yourself if you don't want to know much about the series!
My first reason is that there's so much angst between Charlotte and Jamie! Each book, they have some kind of strife and kinda part ways in some way, then they make up by the end of the book. Between the book's end and the next book's beginning, something has happened and they're not close again. It's really annoying since it's just a perpetual thing that keeps happening. And, I want that close, intimate friendship! I really want it in the books, but it keeps disappearing and it becomes more and more unbelievable that it'll happen at the end of the series.
The second reason is more integral to plots. I'm really tired of it always being a Moriarty. The first book, it was clever and I liked it. The second book, it made sense to a certain extent but I got tired of it. This book, I'm just tired of it. I'd like a new villain, please, because it feels uninspired. There are great and fun villains from the Holmes stories, too!
In the end, the book had a ton of potential, but it fell through for me. I hope that the final book has more of Charlotte in it and that the two things that have made me tired go away so the series had a solid ending.
---

Have you read this? Do we feel the same way about it?
What series kept reusing plot/plot devices that got on your nerves?