Week two and I'm still on track!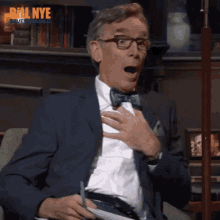 I'm shocked, too, because I'm so. Bad. at readathons. I forget or lose motivation. But not this one! Right now, I'm at 7/10 for the books! Still on track with them, too. A little ahead even! Seriously, I'm happy about that. But, read below to see my reviews for the books!
A Curse So Dark and Lonely by Brigid Kemmerer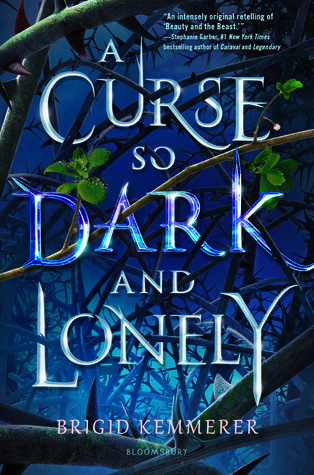 2/5
CW: abduction, cerebral palsy, terminal cancer, murder, and death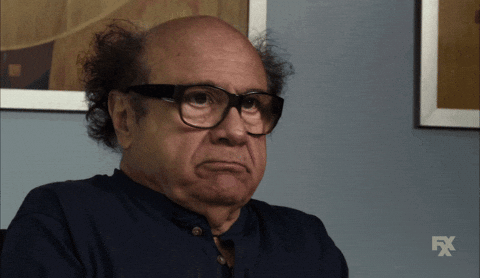 So, I love Beauty and the Beast. As a kid, it was my favorite fairytale and story in general. But, nah. I couldn't do it with this story.
The positives of this book for me were that I loved Rhen and Grey and that the writing was great. Those two characters had such hidden depth to them that I wanted it from their perspectives entirely. I could honestly have cared less about Harper. We'll get to her in a second. But, seriously, I shipped the hell out of Rhen and Grey. I'm going to ignore the twist at the end and still ship them.
Now, the writing was technically great. Kemmerer definitely knows how to write. I'll keep an eye out for future books by her for that reason.
But…
I hated Harper.
She was, basically, Lilah Bard 2.0. Jesus, she was a fucking idiot and she felt like every single YA lead from my youth. Aka, stupid, irrational choices. Fainting for the hell of it. And she's "not like the other girls!!11!!1" I hated reading from her perspective and I don't understand why Rhen fell for her. Well, actually, I can see it but I don't have to be behind it.
Also, this story doesn't need to be a series. Edit out some of the chapters and it would have been a perfect standalone. I'm tired of books being stretched into series and I need more standalone YA fantasies.
In short: I won't be continuing this series, even if it was a pretty okay book.
---
Nevernight by Jay Kristoff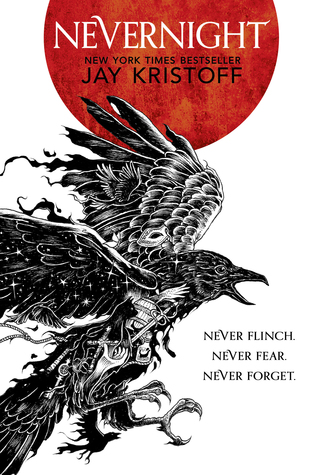 3.5/5
CW: death, murder, violence, gore, and death of family
I'm on the outside opinion with this. It was just shy of four stars for me. Honestly, it was. But, it wasn't quite there yet. Although, I am going to continue on with the series!
The book actually completely turned me off in the beginning because of the damn footnotes. I hate footnotes in fantasy. Honestly, nothing makes me madder. It adds nothing to the story and distracts me as a reader. However, once I stopped reading them, I got into the story.
Mia is absolutely fascinating. I thought she was a great character, although I don't think this is a YA book. I'm calling it new adult since it just has too many adult themes for me to be comfortable with a YA rating. But, she was great! I loved how she was a complex character with so many different layers to her. She was such fun to read for that reason.
Everyone else? Ehh. I got confused and lost track of characters. That also goes with the plot. I don't know why, but I couldn't completely concentrate on the story. And this is not because I was binging Supernatural while reading this. I could care less about the season I was binging, so my attention was on the book. Yet, I just couldn't completely get into it. There was some barrier — besides the footnotes — that held me back.
As I said, I'm going to read the rest of this series. I don't have much to add about the book, honestly. It was good and nearly great for me, but just didn't make it. I have a feeling that the second book will get to four stars.
---
Red Sister by Mark Lawrence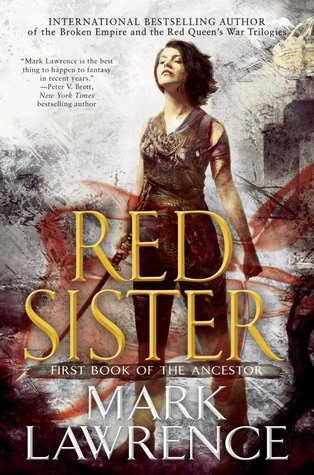 4/5
CW: violence, death, and parental abandonment
I make no secret that I love Mark Lawrence. Definitely one of my favorite fantasy authors and I honestly preorder everything he writes even if it takes me ages to read it. Such as this series. Each year, I've bought the books in this series, but I'm finally reading them. And, damn, am I glad that I don't have to wait like everyone else did for these books.
The book follows the story of Nona. A girl with some violent abilities. Her village sold her to a gang, then gets found guilty for a violent crime and is sentenced to hang. Until she's taken into a convent to learn how to harness her abilities. There, she meets various other students and creates alliances with them, all while learning what she's really able to do.
I loved the characters, too. Nona was so fascinating and, in some ways, it really reminded me of The Poppy War by R.F. Kuang, except Kuang's book was far more graphically violent than this was. Hessa is a girl who Nona knows from the gang she was sold into and they each end up at the convent together. Clera is Nona's first real friend and her father is in trouble for crimes. Arabella is from royal blood and, well, she's a piece of work for a bit of the book.
When I read this, I had just finished Nevernight. And the books are very similar, but I enjoyed the world better in this one. I found it more fleshed out and easier to understand. Probably because our dear author obviously had a lot of thought into the world. He put a very helpful guide at the beginning since there's a lot going on in it. And, trust me, I referred to it at times.
I think the only negative thing I can think of for this book is that it was a lot of setting the stage for the next book. It was a journey in its own way, of course, but it wasn't apparent where it was going until the end. I think I was looking for more action throughout the story. Not a huge negative, really, just something I hope changes in the second book. I'm very excited for it and I'm hoping to read it soon!
---
The Bear and the Nightingale by Katherine Arden
4.5/5
CW: sexism, attempted rape, and violence
I've vacillated between reading this and not reading it. Title and description interested me, but I felt like there were already so many YA retellings of Eastern folklore. Still, there are so many great reviews for this and I decided to just get going with it. When I got it from the library, I found out it's an adult book series. Aka, Goodreads lied to me.
And, I loved it.
It was so good! I loved the story and characters. The only thing that took the half star off was because it slowed down and I got a bit bored, but the book was amazing.
It follows Vasya from her childhood through her teenage years. She's the daughter of a Russian lord of a small town who is just as poor as his village. Vasya's mother decided to have another child despite knowing that she would die. And, Vasya is like her mother. She has a bit of a witch in her.
I loved reading about Vasya's family and as they shifted. But, what really stood out to me, was the convergence of folk religion and the incoming of Eastern Orthodox Christianity to the outer edges of communities. It was so interesting to read about how alive the old religion was and how it was so connected to nature. And I honestly adored how Arden made it so alive and accessible.
Throughout the book, I kept thinking of Spinning Silver by Naomi Novik. In comparison to this book, Spinning Silver pales. It was just so hard to get into and so… dull. This book was utterly alive and interesting and so easy to get into. That was, honestly, what stood out to me. The characters were gorgeous and there was, really, no romance in it. It was just a coming-of-age story, of a girl coming to realize that she's not just a girl but can be something far more than that.
And, as I said, I just enjoyed it. The story was enjoyable. The characters were multifaceted. Such as the priest, Konstantin, or her stepmother, Anna. Even though they were "villains" in the story, I couldn't help but really enjoy them. They weren't the best people, but their motivations were, in their own way, pure. It hammered home the idea that each villain is the hero in their own story.
Basically, if you haven't already, jump on the bandwagon with this series!
---

Have you read these?
What did you think of them?