First Lines Fridays is a weekly feature for book lovers hosted by Wandering Words. What if instead of judging a book by its cover, its author or its prestige, we judged it by its opening lines?
Pick a book off your shelf (it could be your current read or on your TBR) and open to the first page
Copy the first few lines, but don't give anything else about the book away just yet – you need to hook the reader first
Finally… reveal the book!
Ari was hiding out in the Middle Ages.
The rubber knight's costume she wore squeaked with each movement and smelled like her brother — before he embraced deodorant.
---
Ah, those days, right? Back when good ole puberty was happening and we were in denial about it. But, this book is a very new release. Y'all probably know what it is already. It's fantasci. It's one I'm very much on the fence about.
It is…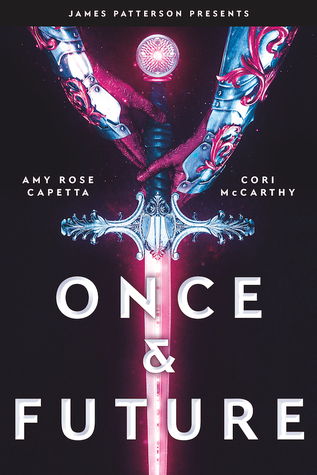 So, I really love Arthurian legends, so I'm very interested in this book. However… I hate James Patterson. I think that everything he touches, he ruins. Genuinely. Chantel thinks that I'm ridiculous, but I seriously hate him and everything about him. Still, I'm going to try this book… even if it kills me.
---

Have you read this?
What did you think?
Am I insane with my hatred?