Down the TBR Hole is a meme created by Lia @ Lost in a Story.
Most of you probably know this feeling, your Goodreads TBR pile keeps growing and growing and it seems like there is no light at the end of the tunnel. You keep adding, but you add more than you actually read. And then when you're scrolling through your list, you realize that you have no idea what half the books are about and why you added them. Well that's going to change!
IT WORKS LIKE THIS:
Go to your Goodreads to-read shelf.
Order on ascending date added.
Take the first 5 (or 10 if you're feeling adventurous) books. Of course if you do this weekly, you start where you left off the last time.
Read the synopses of the books
Decide: keep it or should it go?
I actually own this book and knew it was in my room somewhere. So I found it. Probably will be reading it within the next few months!
Verdict: Keep
---
I don't know much about this woman, but she sounds very interesting. She really seems like a fun historical figure to read about.
Verdict: Keep
---
I've never really heard much about this classic. The description sounds interesting, but I don't think I'll keep it on my TBR. It'll come to me some day if it's meant to be.
Verdict: GO!
---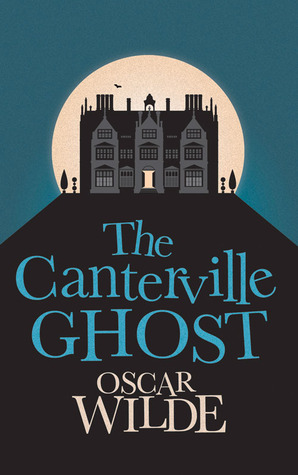 I really like Oscar Wilde. This one won't be ditched.
Verdict: Keep
---
This is one of the books Agatha Christie wrote under the pseudonym Mary Westmacott. It's not really a mystery. It's something very, very different. And, I'm on the fence about it.
Verdict: GO! (to my maybe shelf)
---
This has been on my radar forever, but I've never gotten to it. Hell, I even got it as a freebie from Audible. Maybe 2019 will be the year I tackle this one.
Verdict: Keep
---
Once upon a time, I would have read this. However, no thanks.
Verdict: GO!
---
I've never read any of John Webster's plays. But, yet, this found itself to my TBR. Pretty sure that I won't be reading this one.
Verdict: GO!
---
I don't know how, but I've never read a book by Thomas Hardy. I have a few on my TBR, but just never done it. Yet, his books sound fascinating.
Verdict: Keep
---
Given that I'm reading Christie's Poirot series this year — no reviews are posted on here since I don't have much to say about them — I know that this is staying on my TBR.
Verdict: Keep
---
Last TBR: 1790
Books kept: 6
Books removed: 4
Current TBR: 1696
Not only have I been able to binge the first three seasons of Supernatural in two weeks, I've also capable of keeping my TBR down! Next goal is to get it to the 1500s!
---

Read any of these?
Did I remove some that should stay? Or the other way around?