First Lines Fridays is a weekly feature for book lovers hosted by Wandering Words. What if instead of judging a book by its cover, its author or its prestige, we judged it by its opening lines?
Pick a book off your shelf (it could be your current read or on your TBR) and open to the first page
Copy the first few lines, but don't give anything else about the book away just yet – you need to hook the reader first
Finally… reveal the book!
The stranger came out of the sea like a water ghost, barefoot and wearing the scars of his journey. He walked as if drunk through the haze of mist that clung like spidersilk to Seiiki.
---
That's all you get from me this time. Two sentences!
So, the hints. It was published late last month. It's a standalone epic fantasy. And, it's by a very popular author.
It is…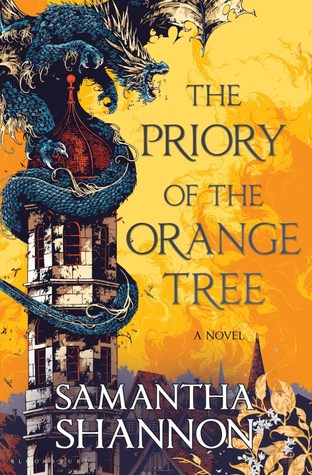 Yes, I'm reading this! And, it's so damn good. Like, seriously amazing. It doesn't feel like I'm reading an epic fantasy, you know? It's so easy to follow and I can keep track of the characters. It's so refreshing and I'm in love.
---

Have you read this? What did you think?
Are you planning on reading this brick?