Top Ten Tuesday was created by The Broke and the Bookish in June of 2010 and was moved to That Artsy Reader Girl in January of 2018!
Ah, shipping. Shipping is so much fun. However, not all of them are going to be canon ships, so you've been warned now. Also, some of them technically aren't books but I don't care.
Remus/Sirius (otherwise known as Wolfstar)
I love these two together forever. (Yes, I dislike Sirius, but minor issue there.) I will always ship them and I'm still pissed about JKR saying that Remus only loved Tonks. Because I hate that ship and it still makes no sense to me. But Sirius and Remus? Makes complete sense.
---
Yes, I ship them. This should surprise no one. I know, I know. I shouldn't ship them and it's toxic but I do and I'm trash. And I've come to accept that.
---
Oh, these two. Their relationship in The Book Thief is so beautiful and complex. At first, you don't understand them, then, slowly, you do. And it's just so beautiful to me. Serious couple goals.
---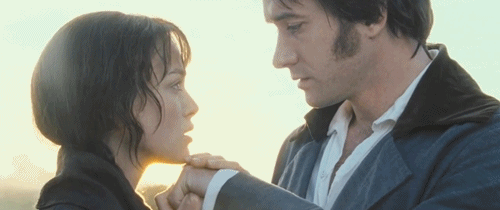 Yes, I love them together. I heavily identify with Mr. Darcy and I've always loved this book. Also, sorry, but I like the movie better so there's that.
---
I will always ship Harry and Hermione together. Yeah, I get Harry and Ginny more with each reread, but I still don't get Ron and Hermione. I will always ship them together and I will fight someone about this.
---
Yes, I've read and loved Fried Green Tomatoes at the Whistle Stop Cafe. And I will never get over the fact that the movie didn't talk about this sapphic relationship. What a betrayal.
---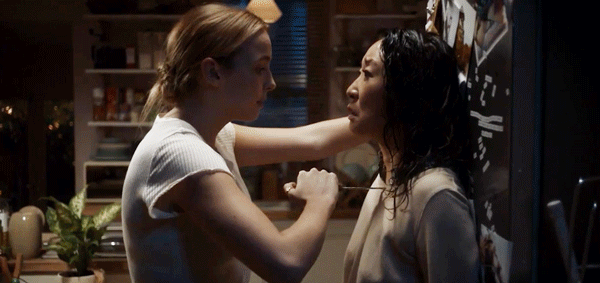 Technically a TV show, but it's totally based off of a book series, so I'm counting it. Sue me. But, omg these women are just… amazing. I really can't wait for the next season. It's a late birthday present for me.
---
Looking for gifs made me tear up because omg these two my heart. I love Rudy and I can never get over these two and what might have been.
---
I may or may not have a thing for when the villain smells the protagonist, but I'm completely okay with that. Still, technically a book series but the TV show is wonderfully queer. And this was the least spoiler-y gif I could find.
---
I couldn't find any good fanart or fan castings, so I went with this! Either way, I honestly loved them and their complex relationship. It was so gorgeous.
---

What are your favorite ships?