Top Ten Tuesday was created by The Broke and the Bookish in June of 2010 and was moved to That Artsy Reader Girl in January of 2018!
Yet again, I'm disregarding the ten books thing. First of all, I'm generally showing what book(s) I really enjoyed each month. Some will have one. Some won't. Simple as that! But, let's get to it.
January
I really enjoyed this book because it captured the immigrant experience. It also reminded me of my heritage, although my family aren't Irish immigrants, but Polish and Italian.
This one, I enjoyed because it was pure fun for me. I mean, it's historical fiction that does what The Buried Giant did with the magic being alive in English history, but ten times better.
I read this when I was on my huge political nonfiction kick this year. But, I do remember it being good and laying out the facts quite clearly.
---
February
After reading Brooklyn, I decided to read this other, most recent, work by the same author. It was amazing. Another Greek mythology retelling from various, mainly female, perspectives! Y'all should read it!
My list would be incomplete without this book. Definitely took my breath away and I will never get over it.
---
March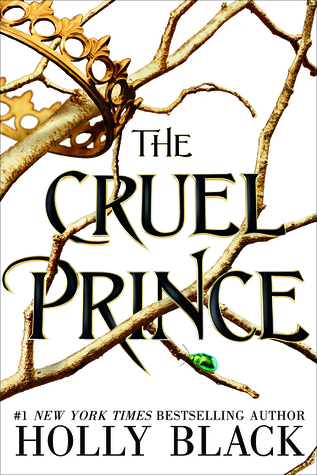 Because this book was so hyped, I didn't think that I would enjoy it. I was pleasantly surprised to find that it was a great book! It caught me off-guard and I'm so excited to read The Wicked King.
---
April
I was lucky enough to read an ARC of this, but I was so impressed by it that I had to own a book of my own. It was just a great mystery where I was wondering what would happen next.
---
May
I don't usually read graphic novels. I don't often read memoirs. But this was another, amazing #ownvoices familial memoir about her family and everything that they went through on their journey to America.
Another fantastic #ownvoices Asian story. It pulled at my heart and made me want more as I read it.
Back to nonfiction for this one, but it's a book that I genuinely think everyone should read. It was incredibly insightful about the end of life journey.
---
June
This is another ARC I read that blew me away. It was a slow-burn that I enjoyed reading.
Chantel recommended this book to me, so I really found myself enjoying it. It's a quiet story that got under my skin and definitely impacted me.
---
July
After seeing so much hype around this book, I was hesitant to try it, but I was so glad that I did. It was so hard to read at some points, but I'm glad that I found this new series to read. And, I'm so excited for The Dragon Republic!
If there's a new Stephen King book coming out, I'm most likely going to be reading it. I literally read this nearly in one day. That's how much I enjoyed it. Do I regret that? Not one bit.
I loved this thriller. The characters were fun. The plot kept me wondering. And I really hope that Rutger writes more with the cast of characters!
---
August
My aroace heart was so affirmed by this wonderful book. Every time I think about it, my heart fills with joy. This book was the light of my life.
---
September
This thriller was hilarious and horrifying. It reminded me so much of American Pyscho, minus the intense gore. Highly enjoyable.
Oh, this book. I already want to reread it. But, it was so amazing. It gave me such intense joy to read it, even though it broke me at the same time.
---
October
I reread this whole series during October, but this one stands out as my favorite. It is the culmination of everything that Yancey was going towards and it impresses me
I have finally read this book! And it was so amazing. I'm so glad that I've finally read this book because it lived up to the movie in my head.
---
November
Not only is this an incredibly accessible nonfiction book, it also completely blows everything we think we know about Hitler and Nazi Germany out of the water. It was an amazing nonfiction book.
---
December
Okay, technically I finished reading this in November, but it was the last day and I'm counting it as December. But this book had it all and I'm very glad I took a chance on it!
Another one that's an ARC and it's not coming out until later in January, but it was still amazing. I read it all in one day.
Ugh, this book tugged at my heartstrings. It was such a compelling read that I wish I could read again and not know what was going to happen.
This is another one that doesn't come out until January, but it was a Book of the Month choice. It was a fast and twisty read, much like The Anomaly. Highly recommend it!
---
Those are my best books of 2018! I had a really good reading year, so I'm very proud of my list. Next year, I'm going to try to narrow it down to one per month, but that may or may not happen.

What were your favorite reads from 2018?
What do you expect to be great reads in 2019?