Down the TBR Hole is a meme created by Lia @ Lost in a Story.
Most of you probably know this feeling, your Goodreads TBR pile keeps growing and growing and it seems like there is no light at the end of the tunnel. You keep adding, but you add more than you actually read. And then when you're scrolling through your list, you realize that you have no idea what half the books are about and why you added them. Well that's going to change!
IT WORKS LIKE THIS:
Go to your Goodreads to-read shelf.
Order on ascending date added.
Take the first 5 (or 10 if you're feeling adventurous) books. Of course if you do this weekly, you start where you left off the last time.
Read the synopses of the books
Decide: keep it or should it go?
It sounds okay, but I think that I'd need to be in the right mood to read it. And, I can't picture myself having it any time soon.
Verdict: GO!
---
Stephen King? And one that I own? And has the short story that inspired 1408?
Verdict: Keep
---
At first, I was going to say "the cover's pretty but not into the description" but then I read the description and realized that it does sound good.
Verdict: Keep
---
Fun fact: I don't see the hype around Nesbo. I've read one book and tried another. And, I'm not enthralled by him.
Verdict: GO!
---
I kinda own this book. And it's blurbed by Stephen King. And it's by another horror author that I've never read.
Verdict: Keep
---
This is the second book in a series. And I haven't read the first.
Verdict: GO!
---
Earlier this year, I tried to read something by this author and I'm not into his absurdity. Absurdism is fine, but I don't like his brand.
Verdict: GO!
---
I was going to remove this because it's historical fiction, but apparently the author's pretty accurate and lists what liberties he took.
Verdict: Keep
---
Not a fan of the "evil Kali" theme that the description names, but it sounds interesting. However, it might be too much like Holmes pastiches that I don't like.
Verdict: GO!
---
I added this book a long time ago because a few reviewers who don't like many books enjoyed this and the whole series. I'm also pretty sure that I own a copy on my Kindle.
Verdict: Keep
---
Last TBR: 1916
Books kept: 5
Books removed: 5
Current TBR: 1913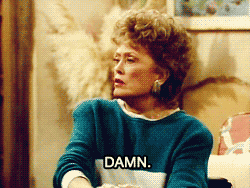 And, here I was hoping that I'd get down to 1899 in my last one of this year. I guess we'll be back to it in 2019! I definitely can do it then.
---

Did I make the right choice?
Should I go back and re-add some?