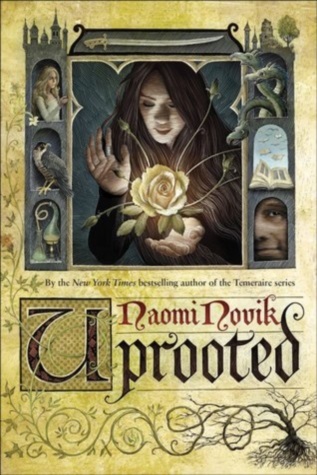 1/5 – DNF at 43%
Earlier this year, I read Spinning Silver and really enjoyed it. So, I decided to give this book a try again. Years ago, I did try to listen to the audio version of this book. But, it didn't work for me. I got 10% in and hit the rape-y scene and noped the hell out of it.
There was slight regret because I thought it would have been a good book, just that I wasn't into that theme and also I didn't like it.
So, this time, I managed to read 33% more of the book before calling it quits.
The thing is with this book, it just feels off. None of the characters interest me or they actively turn me off of the book — like the Dragon. What a dick. Also, that main character whose name I can't remember? Nah. She just felt flat to me. They all did.
Then, that romance.
Nasty. Undeveloped. Saw it a mile off. Just bleh. I don't see why there have to be dicks for love interests? I just don't.
And then the plot was all over the place. I wasn't sure where it was going. Then I got bored. So I spaced out while reading. And when I finally kind of paid attention, I was like "what the fuck is this" and didn't bother wanting to know what happened.
It also didn't help that it kind of ruined my experience with Spinning Silver. By reading this, I could see the common threads between the books — dick male love interests and kind of scattered plots — and realized it was an author thing. Which means that I likely won't pick up future books by her unless I read different things from reviewers.
So, there's that. An extremely disappointing retry.
---

Am I the only one who isn't a fan of her?
What did you think of this book if you've read it?