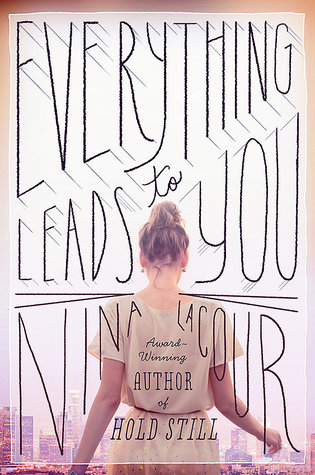 2/5
CW: parental death, hoarding, and homophobia
What is with me and this romance lately?? This time, it didn't go as well as I wanted it to. After reading We Are Okay earlier this year, I decided that I was going to tackle this one, which has been on my TBR for a long time.
Emi is getting out of a bad on-again-off-again relationship and is trying to make the best of things. She's a film buff and works as a set designer. By chance, she delves into a mystery after a sale. And, from there, she finds a new flame.
This is mainly going to be a negative review because everyone has gushed about it.
Basically, I found it boring. The characters didn't stand off the page. The plot was predictable. The romance didn't suit me. It just didn't work for me is all. I know tons of people loved this book, but it really paled in comparison to We Are Okay in the end.
I kept waiting for something to happen, for it to become hard-hitting, for me to get engaged in the story.
For a while, I was engaged. I was interested. Then, the story dropped off and I wasn't interested in it any longer. The writing was spectacular as always, but I just don't think this was my type of book. I enjoy some romance from time to time, but I didn't feel any chemistry between them. I'll definitely try another book by LaCour, however I'll do some more digging to see how much of the plot revolves around the romance.
---

What's a romance you read where there wasn't much chemistry?