Here we go again. I have opinions about books I didn't finish. This should surprise no one by this point. This time, I present, two books! One's an ARC by a popular YA author and one is a book that people have loved as the latest feminist dystopian piece. Since these are DNFs, they are going to be 1/5.
Let's just get into this one!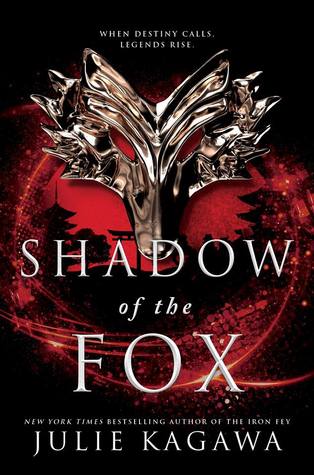 Netgalley provided an ARC in exchange for an honest review! This is publishing October 2nd!
DNF at 16%
I totally got a bit hyped for this book.
Like, I want more Asian inspired fantasy thanks to The Poppy War, so this looked like it would be up my alley. And, Japanese mythology? Gotta have it because I find Japan so interesting.
But…
I didn't like it. I got 16% in, but I was immediately turned off by the writing style. It grated against me because it was so much show and not enough tell. Then, it was written in first person and the voices were so alike that I would be halfway through a chapter and realize that it wasn't the character I thought it was.
For me, bad writing and indistinguishable characters were enough to make me DNF this and become completely unhyped.
---
DNF around page 50
I gave it the 50-page test. It didn't capture me by 50 pages. Honestly, by page 20, I could tell that this book wasn't really going to be for me. I've been excited to give this a read since, like last year.
But, once I picked it up and read a bit, I realized that I didn't like the way it was written. I can tell when an author is trying too hard and it felt, to me, like Alderman was trying too hard to make a point. I feel that way about all dystopians, honestly. Orwell, Bradbury, Huxley, and Atwood all beat me over the head with their message until I wanted the pain to be over.
What I'm coming to see is that, maybe, dystopians where some BIG. POINT. is trying to be made aren't my deal. I just get annoyed at being lectured at.
---

Am I completely off-base with these reviews?
What do you think of these books?