Down the TBR Hole is a meme created by Lia @ Lost in a Story.
Most of you probably know this feeling, your Goodreads TBR pile keeps growing and growing and it seems like there is no light at the end of the tunnel. You keep adding, but you add more than you actually read. And then when you're scrolling through your list, you realize that you have no idea what half the books are about and why you added them. Well that's going to change!
IT WORKS LIKE THIS:
Go to your Goodreads to-read shelf.
Order on ascending date added.
Take the first 5 (or 10 if you're feeling adventurous) books. Of course if you do this weekly, you start where you left off the last time.
Read the synopses of the books
Decide: keep it or should it go?
No real preamble for this one! Just going to jump right into this one.
I don't remember this one or adding it at all. So, I don't even know. It also doesn't look up my alley anymore.
Verdict: GO!
---
I will be honest. I'm not a huge fan of story collections. Especially when they're by the same author. I tend to get bored and burn out halfway through, meaning that I can't provide great feedback for the rest of the stories.
Verdict: GO!
---
Book with a medieval setting? Check.
Book that reminds me of The Cantebury Tales and The Decameron? Check.
Some sort of mystery? Check.
Verdict: Keep
---
You know what? I'm really over Holmes pastiches.
Verdict: GO!
---
Stephen King? One of his best known books? A really good movie?
Verdict: Keep
---
I'm curious about what he does with this book. I obviously have heard about it, but not too much.
Verdict: Keep
---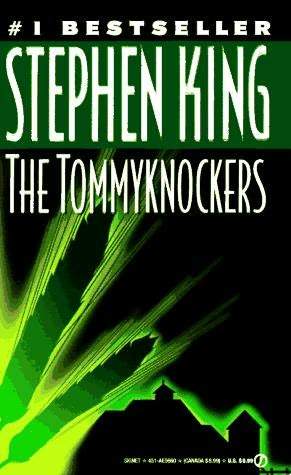 This is one I'm a teensy bit nervous about. It reminds me a lot of Dreamcatcher, which I wasn't a fan of at all.
Verdict: GO! (for now; it might go back on)
---
This is another one I don't know much about. Literally, none of my friends have read it. But, it sounds interesting at the same time.
Verdict: Keep
---
I'm kind of "ehhhh" about it, but a Jewish retelling of a famous story set during the Holocaust???
Verdict: Keep
---
I love Daphne du Maurier.
Verdict: Keep
---
Last TBR: 1966
Books kept: 6
Books removed: 4
Current TBR: 1967
---
Went up by one. But, well, that's not too bad? Honestly. It's not that bad. Still hopeful to keep it going down some in the near future!