First Lines Fridays is a weekly feature for book lovers hosted by Wandering Words. What if instead of judging a book by its cover, its author or its prestige, we judged it by its opening lines?
Pick a book off your shelf (it could be your current read or on your TBR) and open to the first page
Copy the first few lines, but don't give anything else about the book away just yet – you need to hook the reader first
Finally… reveal the book!
Death-Cast is calling with the warning of a lifetime — I'm going to die today.
---
Omg, for once I kept this short! (I nearly put more but I felt this was enough for this book. It doesn't need more.)
I think everyone knows this book, though. I'm not going to bother giving any hints because it's a damn popular book.
It is…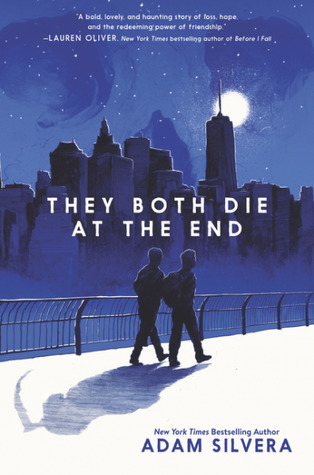 Yep! I've never, ever read an Adam Silvera book and I decided that I was going to try it. This one was available right away at my library, so I chose this one! I have no idea what this is really about (seriously; I found a way to ignore the hype) so I'm looking forward to giving him a try! I don't read nearly as much M/M as I'd like.
---
Am I the last person to read this in the world?
What did you think about it if you read it?