These are five reviews that I nearly didn't write. Three of them are of ARCs, ones that I didn't think I read enough of and then decided, in my usual way, screw it. I read enough to generate an opinion. And that opinion is that it just didn't work for me.
Given that all of these are DNFs, all the ratings are 1/5.
Thanks to Netgalley and Pen and Sword History for an ARC!
DNF at 27%
This year, I've been trying to branch my interest in history out. I think I overstretched myself with this one. I'm definitely not ready for hitting the 800s and 900s, so this one really was hard for me.
I think the thing that did it for me was that this book really relied on supposition. What was she thinking? What did she feel about herself? What were her beliefs? And then it tried to make connections to popular stories from the time, but there was no way to connect her to any of that.
It also didn't help my lack of background knowledge. Names and ideas were just thrown out there and if I was aware of these things already, it would have been better. However, as a beginner, I wouldn't recommend this book.
---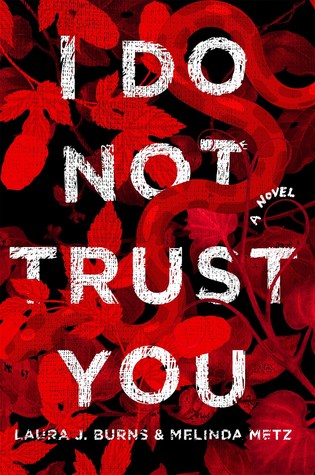 Thanks to Netgalley and Wednesday Books for an ARC!
DNF at 13%
I got this as a freebie from Wednesday Books with the offer of taking part in a book tour. Boy am I glad I didn't sign up for that!
From the first chapter, I could tell that this wasn't going to be for me. There was just something… off about it. A vague sense that something wasn't right. Then, I pushed on for a few more chapters and figured it out.
The characters were just there doing things. I had no feelings for them and it felt like I was missing something huge. Like, I missed a whole book that set up their backstory and these things.
Then, it was completely unbelievable. I couldn't suspend my disbelief about the plot and characterization that was way too convenient. All of it felt like one of those TV or straight to DVD teen action movies.
---
DNF at 55%
The whole time I read this, it felt like I could just set it down and forget about it. And, I did that, actually. Each day, I'd put it down after reading the page number I needed. The next day, I'd pick it up, vaguely remembering what happened.
Edision and Xtian were interesting characters. One day, Edision goes into a fast food restaurant, gets into a fight, and shoots people. He takes a little girl with him, Xtian. And they live together, him raising her to know how to fight and kill.
There was no real plot and I'm sure if I kept going, everything would have amazingly connected together… but it wasn't so amazing that I couldn't remember things and I didn't find it worth it.
---
Thanks to Netgalley and St Martin's Press for an ARC!
DNF at 13%
Another one that just really put me to sleep. It's not a good sign when the introduction — which tells me who the subjects are — is too long and drawn out and puts me to sleep. I don't even remember who the heiresses are, honestly. Too many names said and never mentioned again.
I could tell this was meticulously researched, but it was very repetitive and I couldn't break into the denseness of this text to get past the second chapter.
---
Thanks to Netgalley for a copy of this! Was already published January 2017.
DNF at 22%
The story promised a big bang with a whole life based on lies but… nothing happened? Basically, his wife was lying to him but he kept believing her. So I don't know. I didn't like the main character and it was so boring.
I couldn't keep going with it, so there's that.
---

Do you like my mini-reviews?
What did you think of these books if you read them?