Another week, another trip down Caidyn's horrifyingly huge TBR. I added more books, too. I fail at this whole thing, don't I?
But, here's the needed little insert about the tag:
Down the TBR Hole is a meme created by Lia @ Lost in a Story.
Most of you probably know this feeling, your Goodreads TBR pile keeps growing and growing and it seems like there is no light at the end of the tunnel. You keep adding, but you add more than you actually read. And then when you're scrolling through your list, you realize that you have no idea what half the books are about and why you added them. Well that's going to change!
IT WORKS LIKE THIS:
Go to your Goodreads to-read shelf.
Order on ascending date added.
Take the first 5 (or 10 if you're feeling adventurous) books. Of course if you do this weekly, you start where you left off the last time.
Read the synopses of the books
Decide: keep it or should it go?
---
I love Paris, but not that much. This book is 800+ pages! That's insane! And it's a family saga? This book sounds insane and I'm good without reading it in my life.
Verdict: GO!
---
THIS IS NEARLY 1200 PAGES. And goes from Julius Caesar to, basically, now?? Omg. This book. Why did I add this? Did I even read about it?
Verdict: GO!
---
It doesn't sound that good? Like, that cover is cool af, but it doesn't sound that great to me.
Verdict: GO!
---
Wow, another classic gay novel. Not surprisingly, Chantel has it on her TBR, too. But for me? Eh. If Chantel reads it and tells me that it's worth it, then back on the TBR it'll go.
Verdict: GO!
---
If this was set during the Wars of the Roses, then I'd be happy to read 750+ pages. But, this is the wrong civil war for me.
Verdict: GO!
---
This book sounds a lot like stuff I've already heard about. And it also sounds like I'll have outgrown the way it's told and all that. I'd have loved this in high school.
Verdict: GO!
---
Ehhhh. Like, it sounds like it has promise but I'm not sure if it fits my specific interests. You know?
Verdict: GO!
---
Another one that sounds good but also like I might not be particularly interested in it anymore. It sounds a lot like other mystery novels I've read.
Verdict: GO!
---
Based on the description, I think that I'll pass. I'd rather read a nonfiction book about this, you know?
Verdict: GO!
---
Okay, this sounds really good. Really really good. I'd read the shit out of it on a chilly fall afternoon.
Verdict: Keep
---
Last TBR: 2087
Books kept: 1
Books removed: 9
Current TBR: 2085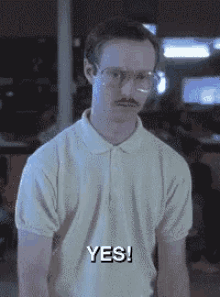 I managed to keep it down!! For once. I succeeded.
---
Have you read any of the books I removed? Did I make a mistake with removing them or was I right?