Hello! Hope every single one of you had a good week! And that it's not too hot wherever you are. Summer sucks sometimes.
Down the TBR Hole is a meme created by Lia @ Lost in a Story.
Most of you probably know this feeling, your Goodreads TBR pile keeps growing and growing and it seems like there is no light at the end of the tunnel. You keep adding, but you add more than you actually read. And then when you're scrolling through your list, you realize that you have no idea what half the books are about and why you added them. Well that's going to change!
IT WORKS LIKE THIS:
Go to your Goodreads to-read shelf.
Order on ascending date added.
Take the first 5 (or 10 if you're feeling adventurous) books. Of course if you do this weekly, you start where you left off the last time.
Read the synopses of the books
Decide: keep it or should it go?
---
Oh my. Now we're getting to the point where I was really into sourcebooks. And then never read any of them but also never removed them. This one looks pretty good, but… will I read it? I already know a lot about EDs. If I ever needed this, I would find one like this.
Verdict: GO!
---
I think that this is the same reason as above. I liked the sound of it but now I know more about it and don't necessarily need to read this unless there was a client or something else who needed it.
Verdict: GO!
---
This is one of those books that everyone says I have to read, but ehhhh. I think I tried this a while ago, but it didn't interest me. Still doesn't interest me.
Verdict: GO!
---
The saga of sourcebooks continues! And I wish that I was joking about how big the cover is. It won't get any bigger. I think you all already know what I'm going to say about this one…
Verdict: GO!
---
And we're back to classics, I think. For now. Another sourcebook or two might resurface. Okay, this book. Do I really want to read it? Kind of. Will I? Probably not.
Verdict: GO!
---
Wow, okay. Another random book right here. I love Marie Antoinette so I totally get why I added this one. But it's basically a glimpse at the chaos at the end of her life. Which I already know a bit about. So, what's the point? I'd rather read a nonfiction book about it.
Verdict: GO!
---
I love Charles Dickens. He's great. I usually like the stuff he writes. I can only think of one that I didn't like all that much.
Verdict: Keep
---
Again, I like the Brontes. I enjoyed Jane Eyre far more than Wuthering Heights, so I'd probably rather read this book. Plus the description says that it got more contemporary praise than Jane Eyre did.
Verdict: Keep
---
Another one that sounds really, really good. And one that I think I might like. I might take it off if I don't like Hardy's other book, Tess of the D'Urbervilles.
Verdict: Keep
---
I've never heard of Mary Lamb or her brother, which this is apparently about. So, why should I read this if I have no clue about it and therefore can't really generate an interest?
Verdict: GO!
---
Last TBR: 2089
Books kept: 3
Books removed: 7
Current TBR: 2087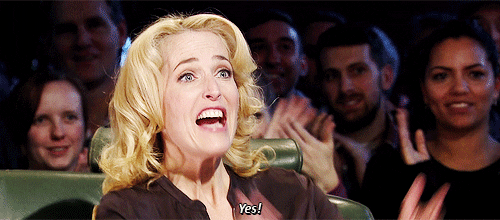 It actually went down. I'm thrilled. It went down by two because I added books to my TBR (defeating the purpose, I know) since the last one.
---
Is your TBR as horrendous as mine? Are you as ashamed of yours? Did any of the books I went through today look good to you?