We didn't get tagged for this, but saw it a while ago and decided we liked the questions, so here we are. Thank you to Catherine @ thisoneisforthebooks for doing it so we could see it! So we're totally going to go with it that you tagged us in this.
Caidyn will be in blue.
Chantel will be in purple.
---
Actions Speak Louder Than Words.
A Book That Wasn't Or Couldn't Be Better Than The Movie.
This isn't a movie, but the whole Hannibal Lecter series pales in comparison to the TV show, okay? Okay. I also think the same issue will happen with Killing Eve (book series is Codename Villanelle).
Having recently re-read Harry Potter and the Prisoner of Azkaban, I'd have to say that all of my good memories of the story come from the movie. It's one of my favorite movies of all time and unfortunately, the book pales in comparison. 
The Grass Is Always Greener On The Other Side.
A Rags To Riches Or Riches To Rags Story.
I really had to think hard about this one since I don't really read many of these stories. At least, ones that stood out to me. But, finally, I came up with Oliver Twist by Charles Dickens.
I know Rags to Riches is a cliche, but I honestly can't think of a story like this. I wonder if it's a lot less common than it used to be in fiction. 
Actually, I lied. I'm ashamed to admit that this book didn't cross my mind before because it's MY FAVORITE BOOK OF THE YEAR, but ladies and gentleman how could it not be The Seven Husbands of Evelyn Hugo by Taylor Jenkins Reid. 
The Apple Does Not Fall Far From The Tree.
A Parent Child Relationship That You Love
I could totally just go with the Weasley family but that's too easy and it wasn't the first book that came to my mind. What did come to my mind was The Book Thief by Markus Zusak.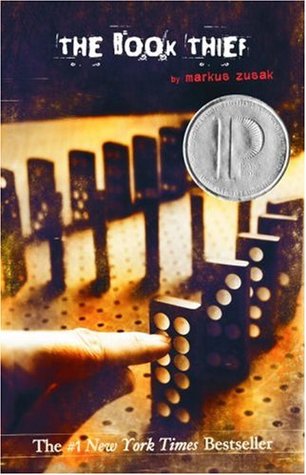 I love the relationship Liesel has with Rosa and Hans. It's perfect and touching even when you start off the book worrying it will be anything but.
I struggled a bit before settling on Scout and Atticus from To Kill a Mockingbird and Go Set a Watchman by Harper Lee. I chose this relationship because we see it evolve over time. Over the course of two books we see Scout looking at her father with such devotion to her finally seeing who he truly is and not liking it. It's definitely a fascinating relationship, one that Caidyn and I discussed in a post last year. 
You Can't Judge A Book By Its Cover.
A Great Book That Needs A Better Cover.
Since I don't really pay attention to book covers when I choose a book (the description matters more to me), I'm drawing a blank. But I don't like the original Harry Potter covers. I prefer the newer ones.
I usually only focus on great covers and don't really remember ones I don't like. I do judge books by their cover (GASP HERETIC) but rarely do I dislike covers. 
You Can't Please Everyone.
A Book You Hate That Everyone Loves.
LET ME COUNT THEM.
Seriously. There are so many.
But those are the top three for me.
I don't hate many books. I do hate one book in particular but I don't think it's a widely loved book, thank goodness. However, Harry Potter and the Cursed Child is an abomination and I don't understand why so many people hate it.
It makes me feel icky. 
What Doesn't Kill You Makes You Stronger.
What's A Book That Made You A Better Person For Having Read It.
I don't know if a book has ever made me a better person, but it's made me feel like one. But that's another topic for another time. I'm taking this more as books that made me feel deeply. Aka, a few of my favorite books.
I'm going to choose an author for this because frankly, she makes me want to be a better writer.
I'm talking about Madeline Miller who is the author of A Song of Achilles and Circe, and I'm only about halfway finished with Circe and I know it is one of the best books I've read this year. It is about her and her life and I think those are my favorite kinds of books honestly. The writing is gorgeous and I don't even think I can say how wonderful some of her lines are. You just have to read her work yourself. 
Love Is Blind.
A Book With A Disabled Character Or Actual Blind Love.
The closest I can think of is Every Shade of Red by Elliot Wake, which is a short story in All Out.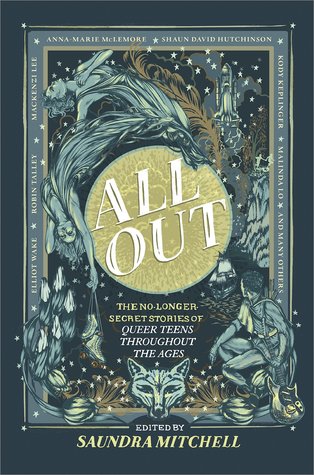 It was a perfect story that was a queer retelling of Robin Hood where Robin Hood was a transman and his love interest (the one telling the story) was a deaf cisman. It was amazing. I adored the shit out of it.
I think I have to go with The Gentleman's Guide to Vice and Virtue by Mackenzi Lee. I don't know if it's a spoiler to point out what the disability is, but if you've read the book you know who I'm talking about and if you haven't, well go read it and find out. 
Ignorance Is Bliss.
A Book That Is Bad But You Just Don't Want To Admit It.
I have no problem saying a book is bad so this question doesn't exactly pertain to me.
I'm guessing this is similar to a guilty pleasure and while some books might be objectively bad, if I like it then I don't care if it's good or bad. 
There Is No Time Like The Present.
What Is Your Favourite Contemporary Book?
Funny enough, I'm not a huge fan of contemporary fiction. I read nonfiction, mystery/horror/thriller, or sci-fi or fantasy. I'm not a contemporary sort of guy. The closest books I can think of are Wenny Has Wings (which I loved as a child) and The Heart's Invisible Furies (which only takes place in 2015 for, like, a chapter).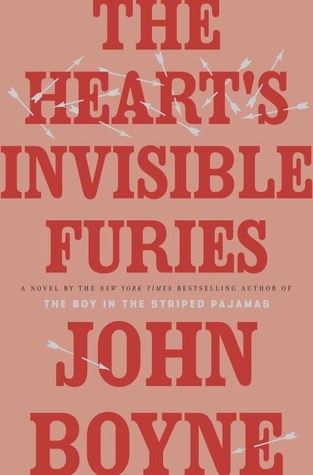 I would say there are three YA contemporaries that are my favorites and all featuring queer ladies. I would highly recommend all three of them and all three of them are very different. We Are Okay by Nina LaCour, How to Make a Wish by Ashley Herring Blake, and Leah on the Offbeat by Becky Albertalli.
I read all three of these books this year and I've loved all three of them. I know these are only three books out of hundreds, but it gives me hope that YA is stepping up it's game with featuring queer ladies as main characters. 
Better Safe Than Sorry.
A Book You Don't Want To Read In Case It's Bad
Tbh, basically anything by Schwab or Bardugo or Laini Taylor. I've had distinct misses from all of those authors and I just don't want to read them because they're popular and I tend to have very unpopular opinion of them. Schwab, wasn't a fan of her magic series. Bardugo, never liked anything by her. And Taylor, I liked Daughter of Smoke and Bone series (probably wouldn't if I reread them) but found Strange the Dreamer completely unoriginal.
I'm so hesitant to read Vicious by V.E. Schwab. I adore her on Twitter and Instagram, but I'm not a fan of the Shades of Magic series. I want Vicious to be good, but perhaps it's just her writing I'm not a fan of not the story necessarily. 
---
Tagging anyone? I don't feel like it.