Happy Royal Wedding Day, all! (Okay, it's just me, then.) Whether or not you tune in, I hope you have a great Saturday!
---
Down the TBR Hole is a meme created by Lia @ Lost in a Story.
Most of you probably know this feeling, your Goodreads TBR pile keeps growing and growing and it seems like there is no light at the end of the tunnel. You keep adding, but you add more than you actually read. And then when you're scrolling through your list, you realize that you have no idea what half the books are about and why you added them. Well that's going to change!
It works like this:
Go to your Goodreads to-read shelf.
Order on ascending date added.
Take the first 5 (or 10 if you're feeling adventurous) books. Of course if you do this weekly, you start where you left off the last time.
Read the synopses of the books
Decide: keep it or should it go?
---
Wow I was angsty as a teen. Damn. This sounds like the ultimate teen angst book and that is not my life anymore.
Verdict: GO!
---
Chantel, if you read this tag I've done, this book sounds like the one for you. It gay and it's nonfiction. This sounds a lot like another book I read in the past about Victorian friendships and romances between women.
Verdict: Keep
---
Almost 100% sure that I own this book. But I know that it likely isn't real and that there have been confessions after the fact that it was forged. Still, it sounds fascinating and it's a big chunk of modern Ripperology…
Verdict: Keep
---
I think that I'd rather read Margaret George's book first. That sounds a lot better than this one.
Verdict: GO!
---
It sounds like it could be good, but I'd rather hear more about it before going and reading this. So…
Verdict: GO!
---
This is kind of a classic that I would like to at least attempt because it does sound interesting. It's a real American classic about what happened during the Civil War, after all.
Verdict: Keep
---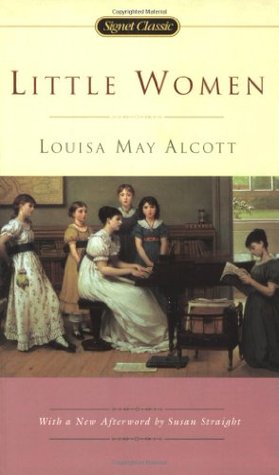 This is another book that I have in my head as "I should read this but do I really want to?" And the answer is no. Not really. It sounds boring and like it'd kill me with how perfect the whole thing is.
Verdict: GO!
---
Another one that I actually want to read. Not because of the musical, actually. I thought that was pretty boring tbh. So, I want to read it because it genuinely looks like a good classic.
Verdict: Keep
---
Can you tell that I was on a classics kick when I was adding this set of books? Not apparent to you? Well, this is one that I genuinely want to read AND have managed to get around reading spoilers of so it didn't ruin my experience.
Verdict: Keep
---
Yet another classic! And one that I want to read. I probably added it because I loved Forster's Maurice (which is a fantastic novel, btw) and yeah. So I'll read this one day.
Verdict: Keep
---
Last TBR: 2093
Books kept: 6
Books removed: 4
Current TBR: 2089
IT ACTUALLY WENT DOWN. Hopefully this trend stays the same!
Thanks for sticking around for this bimonthly tag! I hope you all actually have fun seeing what I added to my TBR in high school and never got around to reading.