I just realized that I never really gave any updates and I've been gone for ages. I mean, it's crazy, right? I've been a presence on the blog, but I haven't been as good at responding or filling everyone in.
Let's see if I can do this properly.
---
3/6
Let me tell you, shit went down this day. Terrible things happened.
First, the toilet overflowed and there was flooding in the house. I wish I was joking. They had to tear out carpet in my room, the whole bathroom floor was done, some carpet was torn out of the other room next to the bathroom, the whole basement ceiling over the bathroom was torn out. Some furniture got ruined.
I wish I was joking.
Second, my mom really hurt her back because of the water damage. She was the only one home (of course) when it happened and it was really bad. So she was running around, trying to haul things around, and she twisted her back.
Third, my car fucked up and I had to spend a lot of money on it. Again.
It was a big day and a week before my surgery.
---
3/12
I have to go by date for this whole thing. On this day, I found out that I got into my MSW program! The one that I've been stressing out about for ages. I got in!
I wasn't supposed to find out until sometime in April, so I was shocked to see an email telling me that I needed to see about vaccines for going to the campus. So I checked my email a bit more and boom! There it was. The decision to allow me in.
Now, I would have gone out drinking or celebrated in some way… but my grandmother was there. And I also had my surgery the next day.
---
3/13
Not to hard to guess, right? The surgery. I won't go into the drama of it because it was just an experience. Insurance decided to be shitty. There was a question about paying. The hospital decided to do it anyway and absorb the cost themselves. (Yes, the hospital decided to pay. They chose to.) It's all been ironed out by now, though.
The surgery itself wasn't too bad. I woke up pretty cognizant. I was hand fed water and applesauce. My mom and grandma came in to see me. Really, it wasn't bad. The only bad thing was that I woke up around 2AM and couldn't go back to sleep so I was up the whole night. Not in pain or anything, just awake.
---
3/15
For those who talked to me, you all know this date or have heard the story. This was the day that I took shower post-surgery. Let me tell you how much it sucked.
We had to take off the ACE bandage around my chest and, guess what, some of the bandages under it had stuck to the paper stitches on my nipple. We had to cut the bandages off since tugging it was not working.
My mom had to be in the room with me because I had drains attached to me. Someone had to hold them and make sure that I was okay. I couldn't exactly do it on my own.
After that, we had to get stuff off that was on the drains. Aka, tegaderms. Tip from me to you: If you have a surgery and need something stuck to you, say no to tegaderms. Just say no.
Because it took an hour to peel them off of me. They had stuck to the drains, so we had to peel them off. They stuck to my skin and they had to be peeled off. And then they got stuck to the stitches holding the drains in and omg it sucked. It was terrible.
My first shower took an hour and a half to get done. I wish I was joking.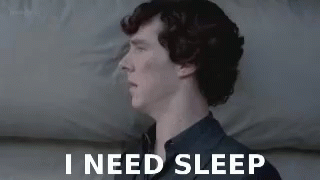 There was much napping.
---
3/19
I got those stupid drains removed!!!!! That was probably the best day tbh. They sucked coming out but then I was freeee!
---
3/21
My surgeon gave me a clean bill of health!
---
4/1
Nothing interesting happened, so I'm jumping right to here.
We got puppies.
Eli is in the dapper plaid vest while Ava has the red one. (The red one is now destroyed because he decided to eat it while they were in their kennel.) They're slow to warm up, but they're finally getting used to us. While I write this, they're sitting beside me and willingly letting me pet them without running away.
That's a whole lot of progress, trust me.
---
4/3
I turned 22! That was great in itself, tbh. A present my parents had all planned out since last year — and I knew about it — was taking me to see my favorite musical. Sweeney Todd. UMKC was putting it on as a show and it was fantastic. They were selling meat pies before the show and during intermission. They were absolutely delicious and locally made.
Also, puppies. Ava used me as her throne because she's a fucking queen sometimes.
One of my friends got me a couple of books.
I got myself some presents, too.
Chantel and my parents got me things as well.
She got me a BB-8 Funko, which is hilarious because I hate BB-8. She also got me River Song's Funko and a book. My parents got me books and a statue of Saint Jerome, the patron saint of librarians and scholars.
And, that was basically my day in a nutshell.
---
Other than that, nothing interesting has happened. At all. School, back to work, home. Reading.
Now that I've given my life update, how are you all? Doing well? Doing a lot of reading? Not doing a lot of reading? If you're in school, how are your classes going?