First Lines Fridays is a weekly feature for book lovers hosted by Wandering Words. What if instead of judging a book by its cover, its author or its prestige, we judged it by its opening lines?
Pick a book off your shelf (it could be your current read or on your TBR) and open to the first page
Copy the first few lines, but don't give anything else about the book away just yet – you need to hook the reader first
Finally… reveal the book!
Caidyn will be in blue.
Chantel will be in purple.
---
People often shit themselves when they die.
Their muscles slack and their souls flutter free and everything else just… slips out. For all their audience's love of death, the playwrights seldom mention it. When our hero breathes his last in his heroine's arms, they call no attention to the stain leaking across his tights, or how the stink makes her eyes water as she leans in for her farewell kiss.
---
This is a book that's been on my radar for years but haven't gotten to it. I think that's going to be a common theme in my life. I'm interested but haven't decided to take that plunge. Now that I own it, I'm going to get to it sooner. I'm lying. I won't.
It is….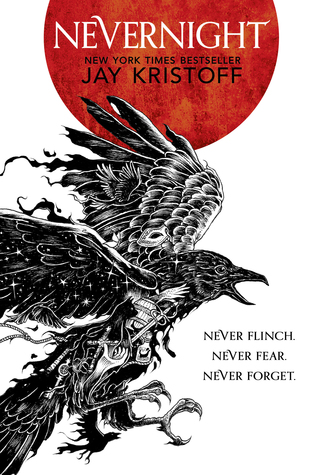 1. The cover is gorgeous.
2. That opening bit made me laugh because this is something I think about, too. Why can't books talk about shitting? We all do it.
3. It kind of reminds me (at least the first little bit) of a YA Mark Lawrence, who is fave so I have to do it. I have to read this. That's that.

---
I'm on the toilet at the 9:30 Club, and I'm wondering how mermaids pee.
This isn't random. There's a mermaid Barbie attached to the door of the bathroom here. Which is a pretty odd choice for a bathroom mascot. If that's even a thing. Bathroom mascots.
---
I guess this week is all about bathroom habits. Shitting for Caidyn and peeing for me. I gotta say this is pretty on brand for me. 
The book I've chosen this week is a book I'm ashamed to admit I have not read yet. Why? Because it came out a year ago and I enjoyed the author's first book very much. So, what book has it taken me so long to read? What book have I still not started and do not know when I will start it? 
Only every book ever.
Seriously though, this week I've chosen…
The Upside of Unrequited by Becky Albertalli
I'm pretty upset I haven't gotten to this book yet, but fear not, it's not the only book I've failed to read lately. 
However, here I am texting Caidyn about how disappointing it is to read about fat characters in Harry Potter that are awful. Vernon and Dudley Dursley, Aunt Marge, Umbridge, and Moaning Myrtle come to mind. 
And yet, here is a book with a fat main character. Something I absolutely relate to. I'm not usually sensitive about a lot of things, but when it comes to queer characters and fat rep, I like to see positivity not being another characteristic of an awful character.