Now, who do you think tagged us in this? We'll give you three guesses. No, really, we'll wait. Take your time.
Got them?
If you said Emma from Thoughts of a Brown Eyed Girl (the link will take you to her award), then you'd be right. Yet again, she thought of us with this award and decided to nominate us for it! However, are we really sweethearts? We fight all of the time. We bicker and argue and just make fun of each other.
But, I guess we're sweethearts.
Here are the rules of this thing:
1. Thank the blogger(s) who nominated you and provide a link to their blog and/or Liebster Award post.
2. List 11 questions of your choice for your nominees to answer (optional, I suppose).
3. Display the award logo on your blog and/or in your post.
4. Talk a little bit about your favorite blog(s) and explain why you like them, perhaps link to a favorite post or two.
5. Provide ten random facts about yourself.
6. Nominate 5-11 blogs that you feel deserve the award and who have less than 200 followers (and note that you may always ask the blog owner this since not all blogs display a widget that lets readers know this information).
7. List these rules in your post (you can copy and paste from here if you want).
8. Be sure to inform your nominees that they have been nominated (you could do a pingback, like I do).
Caidyn will be in blue.
Chantel will be in purple.
---
1. Least favorite book from your favorite genre?
So, I love horror and mystery. The book for horror is The Twilight Pariah by Jeffrey Ford. It was just so… BORING.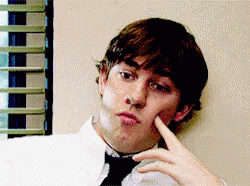 Nothing happened. Like, at all. And it was painfully horrid. Then, for mystery, there was Meddling Kids by Edgar Cantero. None of the reviews I read pointed it out, but it's transphobic from the beginning.
My least favorite book ever is Adam by Ariel Schrag and it's a YA book which is also described as queer. It's not queer. Don't ever read it. 
Here we go again about this book…
Just wait until the movie comes out. She sent me a long rant about it already.
It's the only book I despise and so it's my one and only punching bag. Deal with it. 
2. Favorite book from your least favorite genre?
My least favorite genre has to be YA. Which means that Chantel and I are the exact opposite, but that's okay. We find a way to get along. The YA book that I like the most, and haven't reviewed on here is The Isle of Blood by Rick Yancey. Technically, it's YA. Technically. But it's also a rather good horror/fantasy series that I actually own all of the books for.
I don't think mystery is my least favorite genre, but it's one I definitely don't reach for often. However, I adore the Thomas Lynch series which starts with Idyll Threats. It's a mystery series with a gay main character. Of course, I'm going to love it. 
Is he your gaybie?
One of many. 
3. Favorite TV show?
Hannibal!!!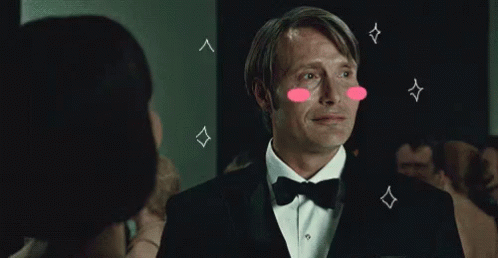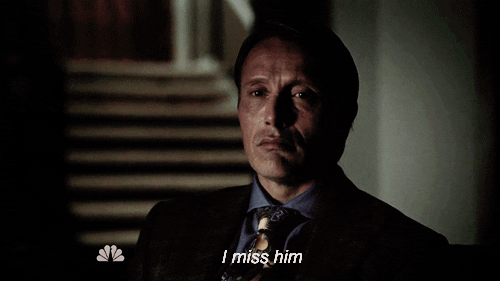 Thanks, Hanni. I miss you, too. Even though you're talking about your murder husband here. BUT, I wrote a post about this TV show. Did you see it? If not, here it is.
Ugh, what a difficult question. The easy answer here is Buffy the Vampire Slayer. It's a show I continue to go back to time after time because of the strong female characters, and Willow, of course. 
4. Your greatest fear?
Open water and spiders. Fuck that shit. I've even had to confront them at the same time.
Spiders need to get the fuck away from me. That is all.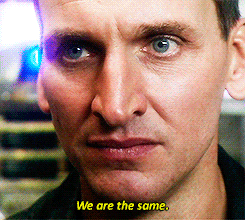 5. Quote something from the last book you finished.
Guys, I don't pay attention to quotes when I read. I only do it when there's one that stands out to me. The last book that had one stand out was Wonders Will Never Cease by Robert Irwin. And, here is the quote:
"History is nothing but the lies we tell about our ancestors." 
Um, I don't think I can pull a quote from the last book I read. Quotes just don't stand out to me, and if they do I don't record them. Sorry. 
Okay, I have another quote now:
"For us, the places we went were home. We didn't care if they were good or evil or neutral or what. We cared about the fact that for the first time, we didn't have to pretend to be something we weren't. We just got to be. That made all the difference in the world."
6. A book that deserves more hype?
Uhm, Wonders Will Never Cease by Robert Irwin. It was a super good book. Like, excellent. The writing was spot on, the characters were great, and the themes were fleshed out nicely.
The Seven Husbands of Evelyn Hugo by Taylor Jenkins Reid. That book got A LOT of hype, yo. That's why it was a joke…duh.
Okay, I kid, I kid. 
How to Make a Wish by Ashley Herring Blake. This book was incredible and I would encourage anyone who wants to read a great book with queer ladies to read it. It's really good guys. 
7. A fictional character that you relate to most?
Funny enough, Harry Potter. I'm not angsty. I'm not a teen. My parents are living. I have people who love me and have loved me always. But, I always connected with him. He's sarcastic, I'm sarcastic. He went through tough times, I've been through tough times. I always just really connected with him.
Dobby the house elf. For the reasons why check out our Me in Book Characters post!
Nice promo. Like my Hannibal one. Totally subtle.
8. Favorite book cover?
I've said somewhere else on this blog that I don't really pay attention to book covers. Like, great, they're nice. But I care more about content than how they look.
I could make a whole post about gorgeous book covers. Seriously. However, I think I will go with one of my favorite book covers from last year which is the UK edition of Release by Patrick Ness. 
9. Sunsets or sunrises?
Sunrise.
Sunsets. 
But they both pretty.
10. Are you a morning person or a night owl?
Morning person. Even on the weekends, I'm up around 6:30 or 7.
I can't stay up past 10 o'clock most days and yet I'm always up early. 
11. Last book that genuinely scared you?
No freaking clue. I don't get scared that often by books.
I don't read books that scare me. 
I get scared by how bad the plots and writing are.
---
So, facts about us. I guess I'll go first?
I have a BA in psychology.

I minored in religious studies.

I have four tattoos and will get a fifth soon.

My favorite tattoo is the one I got of my dog's pawprint after she passed away.

I have a very macabre sense of humor.

I love learning languages. Currently, I'm learning eight languages and I'm thinking about adding in a ninth.

My oldest friend and I have known each other since we were five. (We're almost 22 now.)

I got a second-degree black belt in taekwondo.

I hate Steven Moffat.

I hate talking about myself.
Some facts, hm…
I have a fat cat named Watson. 

I didn't get my driver's license until I was 19. 

I was on the varsity tennis team in high school despite never winning one match.

I got my first tattoo on my 18th birthday. #noregrets

I once walked through a blizzard thinking I would get McDonald's. I was deceived. 

I used to volunteer at a small little bookstore. 

I really want a pug and I want to name it Frank.

I look terrible in baseball hats. 

I love cider. Especially when it has alcohol. 

I got an infection after getting my wisdom teeth removed. It was gross.
---
What do you refuse to read?
What is your typical routine when you are sick?
Cat or dog person?
If you had the choice to visit any one place without worrying about money or time, where would it be?
What word describes you the best?
If you were the protagonist of a novel, what kind of novel would it be?
What is the happiest moment of your life?
Favorite dessert?
If you could learn any subject for the rest of your life, what would it be and why?
Is there one thing that would automatically make you DNF a book?
What kind of toppings do you like on your ice cream?
---
Now, we're not going to nominate anyone. Everyone seems to have gotten this one. BUT, if you really love our questions, feel free to say we nominated you and no one will be the wiser. Unless they look at this post.