(Caidyn)
So, here we are again. I read a bunch of plays by Shakespeare and now I need to review them. Therefore, here we are with me writing a few mini-reviews of them since my thoughts aren't long enough to warrant a huge, long thing analyzing the text. That's boring.
---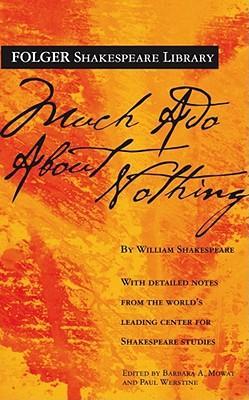 Shakespearean comedies are weird. I like them, yet I also don't like them. Mainly since I don't see them as comedies like most people do. Take, for instance, Benedick and Beatrice. They're straight-up comedy. Everything about them cracks me up, mainly because they're like two middle school kids who like each other but, gasp, can't say a damn thing about it. On the other hand, there's Hero and Claudio. That story is absolutely horrific with what happens.
The only reason this is a comedy is because no one dies and they end up happy together in the end.
3.5/5
---
In a sentence: Poor man's Richard III.
More elaborate description: John's a carbon copy of Richard and it felt hilarious to see it like that. Richard III was published in 1591 and King John went out in 1595. To me, it just felt like an attempt to recapture what he had done with that. It just came out weak and reminding me constantly of a better play. It was also super confusing. I couldn't get down characters or the plot. Maybe because I don't know the history as well as I'd like. Maybe because things just weren't well stated. Maybe because it went off and did its own thing despite history.
Language was beautiful, everything else was lacking.
2/5
---
Yeah, I need to add this book to my favorites list. Really, it's that good. To me, at least. I love this period of history, so seeing it from the eyes of someone alive closer to that period than I was — okay, it was a couple hundred years, but that's still better than me — talk about it was interesting. Especially since a few weeks ago I watched The Hollow Crown, the Wars of the Roses: Richard III. Ugh. Benedict Cumberbatch was amazing as Richard III and the man reading as Richard sounded so much like him that I could picture the scenes exactly. I'm on a Shakespeare kick now. Expect me to go back and listen to the rest of Shakespeare's War of the Roses plays because it's so good.
(And yes I just relistened to it. #CaidynLovesShakespeare)
5/5