Where the fuck did this week go, guys? I mean, seriously. This has to be a joke. Anyways, happy fall!
Caidyn will be in blue.
Chantel will be in purple and damn I love that gif. 
---
There was a hand in the darkness, and it held a knife. The knife had a handle of polished black bone, and a blade finer and sharper than any razor. If it sliced you, you might not even know you had been cut, not immediately.
The knife had done almost everything it was brought to that house to do, and both the blade and the handle were wet.
The street door was still open, just a little, where the knife and the man who held it slipped in and wisps of nighttime mist slithered and twined into the house through the open door.
I jumped right in this time. I mean, it's finally fall. This is an actual picture of me today:
THAT IS SO FUCKING CUUUUUUTE!
So, it being fall at long last, I'm picking another book that I'm going to read sometime soon to get myself in that mood. Some hints about it
It's a kids book.

It's written by a well-known author.

It takes place in a graveyard.
Enough hints.
It is…..
THE GRAVEYARD BOOK BY NEIL GAIMAN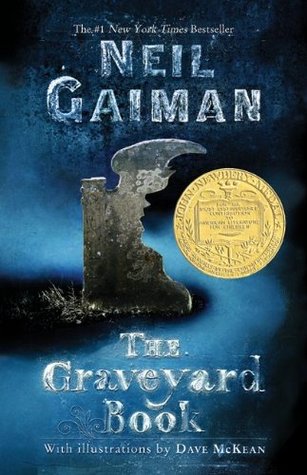 While Neil Gaiman isn't my favorite author, I do really love his craft and how he is such a good storyteller even when I'm not that into the story. Years ago, I listened to this book while at work and found it an okay one. Nothing special, really. So, I want to reread it since I'm such in the mood for fall this year.
---
The world changes faster than we can fathom in ways that are complicated. These bewildering changes often leave us raw. The cultural climate is shifting, particularly for women as we contend with the retrenchment of reproductive freedom, the persistence of rape culture, and the flawed if not damaging representations of women we're consuming in music, movies, and literature. 
---
This week went by so quickly and I am struggling to keep myself awake so I'm being lazy this week with First Lines Friday and picking a book I'm currently reading because I couldn't be bothered to do any research. 
So right now I am reading two books with feminist themes and to avoid spoiling my review of either by saying how I feel about them, I'll just say that this book was published in 2014 and is still relevant three years later. This is a nice thing, but it doesn't always mean the book is enjoyable or interesting.
Anyway. This week I chose…
This book is a collection of essays by Roxane Gay and I've only gotten through the first section of the book, but moving forward I am interested to see what she's got to say in terms of gender, sexuality, and race. Oh, and by the way, I am really enjoying this book so far. Not so much the other book I'm currently reading.