We're back!
First Lines Friday (as the various things tell us) is a weekly meme hosted by Wandering Words. The rules are pretty simple. Pick a book, a current read or TBR, and open the first page. Then, copy the first few lines without giving anything away. Finally, reveal the book.
Caidyn's text will be in blue. (And he also tried to spell it the French way, so good on his lessons.)
Chantel's text will probably be in purple since that seems to be her thing.
---
Long before we discovered that he had fathered two children by two different women, one in Drimoleague and one in Clonakilty, Father James Monroe stood on the altar of the Church of Our Lady, Star of the Sea, in the parish of Goleen, West Cork, and denounced my mother as a whore.
I know, a short thing for this First Lines Friday. But, if I went further, it would be a bit boring and I'd have to write tons to get to a more interesting part.
Any guesses for what it is?
Well, since I can't hear the shouts in the back, I'll give it away
THE HEART'S INVISIBLE FURIES BY JOHN BOYNE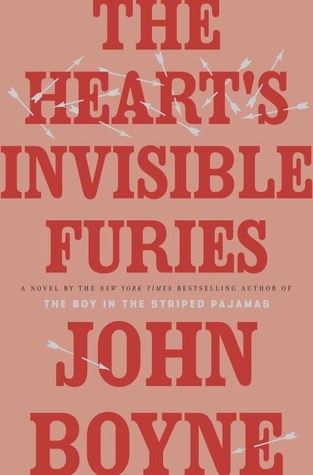 Technically, the line that I gave was from an ARC. The first sentence is liable to change. I've read quite a few of Boyne's books; The Boy in the Striped Pajama, The Absolutist, The House of Special Purpose, and This House is Haunted. While I don't count John Boyne as a favorite author, I think he's a good one who has talent.
This book follows the life of Cyril Avery, a boy born to a 16-year-old in Ireland in 1945. He gets adopted by a well to-do family… which isn't that great. But, it's so damn entertaining. I keep laughing my ass off over the characters and, literally, they're all horrifically amazing. I'm loving it.
So far (and I'm a little over halfway done as of right now), this is probably his best book yet. I highly suggest you guys check it out when it's published and expected a more detailed review to come!
---
Even a perfect machine wasn't built to go this fast. Knox knew it, but still he pressed harder on the accelerator. Ripples of heat blurred the air around the car and the girl in the passenger seat squealed. Terror? Delight? Did it matter? He took a turn too sharply, felt the stabilizer engine straining. His windshield lit up with warnings: lane markers flashing red, speed indicators blinking. Sweat beaded on his upper lip, but the car held the road. 
If that quote doesn't have you on the edge of your seat waiting for what happens next…well that's totally fine. This was a book I read last year, I believe, and I really enjoyed it. It took me by surprise and I ended up enjoying it far more than I thought I would. Plus it features a gay main character. How could I not like it?!
You wanna know what it is? No JLaw gifs this time, promise. 
Okay, I couldn't resist. 
Of course, you couldn't. Chantel is on a Sherlock related gif kick, it seems. And I have to give my attribution, in which Chantel is Leslie Jones: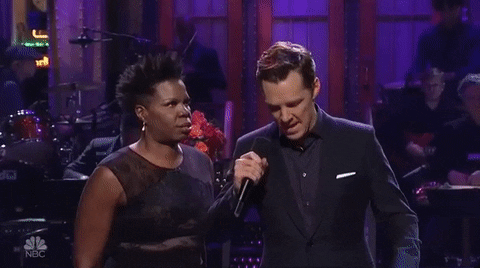 Yeah…I can't deny this. 
ANYWAY, without further ado, I present…
Now, this is a dystopian novel. WAIT DON'T RUN AWAY! IT'S GOOD I SWEAR! 
Well, if you are still here, I think this is a good dystopian novel partly because the main character is gay. It's only barely mentioned in the book and there is no romance in this first book because, you know, they are running for their lives.
I also really enjoyed the setting of the book and the technology that was incorporated into this world. I don't have a formal review on this because I read it before I started blogging and one day I will read it again, but for now I'd say give it a chance. I don't hear many people talking about it and it's got little under a 4 star average on Goodreads. If you don't like it, feel free to DNF it and then throw the book at my head…okay please don't throw the book at me. I have a sensitive head. 
Ohhhh. This is the book that you recommended to me, right? Maybe throw it at her right hand or something. She doesn't use that too often. (I have to say that because I just found out she's left-handed after knowing her for a full year.)
Probably. It's good. I know you have an aversion to YA (or anything good), but I think you might like it. Also, yes, I am a leftie. I feel like this week is: reveal Chantel's secrets to the world. Not that being left handed is a secret to anyone who watches me write anything. 
Well, you feel free to reveal something about me at a later date.